Robotics Process Automation (RPA) and Automation in Finance
What is Robotic Process Automation?
Software robots that mimic the work of humans across applications non-invasively. RPA are best suited for repetitive, high volume, long running and rules driven work. To give a scale, RPA market size by 2024 is to be $8.75 billion which would be 65% less expensive than the full-time employees (figures courtesy of Grand View Research).
Over the years we have gotten used to terminology of handing over our work to computer in one of these forms: VB Macros, Artificial Intelligence, Screen Scrapping, Bots, Augmented, Unattended desktop, Scripting and so on. So why RPA now?
Because "Robotic" sounds great! Who isn't talking about it?
Need more cost savings and quick wins
Regulations and compliance
Legacy applications are too expensive to automate in time.
"APIs" or services architecture doesn't exist. In case it exists, it is too slow and too expensive to deliver ROI.
Why spend time training people to do a job that can be spent on training Robots?
Can Robots now do everything a human can do?
The answer is not yet!
RPA landscape can be categorised as Unattended and Attended RPA. Unattended are focused primarily on back office and have a very niche use cases, whereas, Attended RPA are focused in front and back office and are used more widely across industry. Usage statistics illustrated below: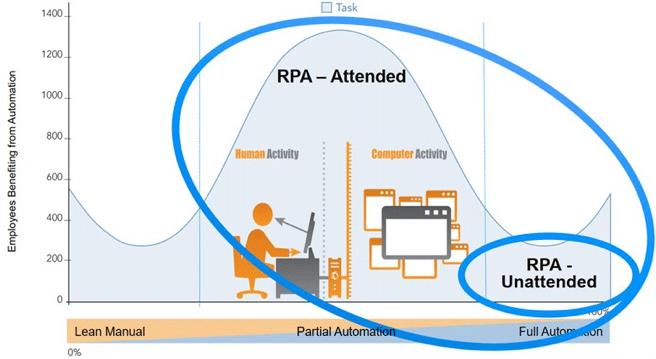 Be unambiguous in defining the desired ROI.
Use case vs technological variations in RPA.
Be practical, RPA is to replace your work not you. Don't expect robots to do something you wouldn't expect human to do.
Employee combination of attended and unattended RPA together.
Think bigger, go beyond small-scale rote automation. Target wider audiences where impact would resonate.
In today's scenario where digitization is the need of the hour, we need to focus on the most left out process i.e. Finance and Accounting, which is one of the most important pillars of a business organization.
Majority of processes can be automated with capture, workflow and RPA automation solutions available in the market, which helps to reduce the risk of inaccurate results and trust the outcomes in comparison to manual calculations.
Onboarding new suppliers/customers, validating and updating their data periodically and invoicing using Invoice portals
Robots can sneak into websites and source pricing of products for a comparative analysis of cost between different vendors
Reconciling deliveries with purchase orders for validating the shipments and reporting exceptions
RPA can help to close subledgers and delivering financial filings to regulatory bodies like systems, departments and individuals
Gathering and consolidation of transactions & reconciling in ERP systems
Collecting, processing, and delivering the information for analysing financial and operational performance
What Pierian has been able to achieve so far?
Creation of Invoices automatically using data extraction from different sources
Reduced time effort in creation of monotonous and repetitive presentations
Monish Kumar
Desai Program Manager
Pierian, Pune
Monish is a technologist having completed Masters of Engineering in Human Computer Interaction from University of Queen's, Canada. He started his carrier as a Automated Testing Co-op Engineer at Nortel Networks, Ireland. Since then he has worked across three continents for over 4 years, and currently working as Program Manager at Pune, India with Pierian.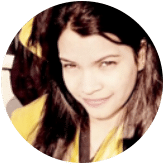 Priya Desai
Senior Financial Analyst
Pierian, Pune
Priya Desai is a qualified Chartered Accountant working as Senior Financial Analyst in Pierian Services. Having 3 years experience of working for Fortune 1000 company in analytics domain.
Analytics and Management Dashboards
Analytical Dashboards display the status of metrics and Key Performance Indicators (KPIs) for an enterprise. Analytical Dashboards consolidate and arrange metrics, figures and overall performance scorecards on a single screen at organizational level to the granular levels.
Analytics-driven approach allows the organisation to do more accurate planning, forecasting, and budgeting. It empowers financial managers with predictive and prescriptive analytics to gain operational visibility, identify underperforming areas, maximize customer value, and effect change at every level of the organization.
Using analytical skills, we have built serval dashboards such as Operational Dashboards, Strategic Dashboards, Tactical Dashboards etc. to enable the management to monitor the progress of different activities across the organisation.
These dashboards are built within separate departments such as sales, manufacturing, finances, operations, services and human resources. All these departments require dashboards so that they can perform their everyday activities efficiently.
These dashboards are used by senior executives, managers to understand, monitor and track the company's progress.
We at Pierian Services make it easy for everyone, from analysts to executives, executives to managers to analyse, view and understand how crucial facets of the business are performing.
Travel Analytics and Big Data solution hosted on the Cloud for a leading global entity:
These dashboards were developed using Sisense as the visualization and analytical engine. Users access data from the GDS in real-time which is extracted and cleaned, the data changes over period and updates the dashboards as desired by the operational users. Other data sources like industry news feeds and RSS are meshed up to present back a context-based information. This information is used to manage decision in real- time while executing transactions.
Digital Marketing and Sales Forecasting Dashboards:
Customer acquisition analytics and strategies helps the management to optimize their marketing spend. These dashboards were implemented to analyse CRM data to acquire new customer which helped the entity to reduce their marketing spend. Further step was to visualize the forecasting data to enable the managers to understand the forecasting and revenue trend by comparing with the last week and years' dashboards.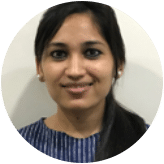 Garima Jain
Business Analyst
Pierian, Pune
Garima is post graduate from IIIT Bangalore in Data Science. Business Analyst professional having 4+ years of experience in analyzing, visualizing different real time datasets based on business requirements.