Introduction
Peter Doraisamy LLC was formed in 2017 and offers a comprehensive range of legal services to its clients. This ranges from basic legal advice to complex litigation. Whatever the nature of the brief, the objective of the firm is to deliver personalised and approachable partner-level service in an efficient and cost-effective manner.
As an independent and conflict-free law firm, we are often briefed to take on matters against major institutions and corporations. By virtue of our independence and expertise, foreign law firms and other local law firms look to us to act as Singapore counsel. The leanness of the firm belies its in-depth expertise, sophistication and agility in providing exceptional legal services comparable to its larger contemporaries.
Our regional network (including RT Asean) encompasses firms in the growing economies of Indonesia, Vietnam, Myanmar, Thailand and the Philippines, enabling us to provide our clients with access to worldwide resources.
Peter Doraisamy is the founding partner and Managing Director of Peter Doraisamy LLC. The firm's Senior Director is Andrew Lee. Both of them are supported by a strong and dedicated team of professionals comprising Associates, Paralegals and Administrative Staff.
Firm's Expertise
Marine
Our maritime practice is one of the firm's key practice areas. Our lawyers are experienced in the full range of shipping and admiralty work, having acted for clients in highly contentious matters as well as complex transactional and advisory work.
We pride ourselves in assisting our clients efficiently with precise and comprehensive advice. Recognising the global nature of the shipping industry, we have a wide network with foreign law firms in major ports to support our clients' needs.
Our domestic and international clients include vessel owners, charterers, P&I Clubs, H&M underwriters, brokers, suppliers, ship agents, ship managers and cargo interests.
Energy & Resources
We offer full-scale services in respect of energy and water matters across local and international markets in association with Hugh Fraser International. These include the oil and gas, liquefied natural gas, alternative energy, water and electric industries.
International Trade
With our experience in acting for local and international financial institutions, listed companies and commodity houses, we have an established international trade and finance practice. Our understanding of the industry ensures that we are able to deliver practical business solutions for our clients.
Litigation
Litigation remains one of the firm's core practice areas in which we have in-depth expertise. Having litigated at all levels of the Singapore Courts, including the recently established Singapore International Commercial Court (SICC), our lawyers are experienced in a broad spectrum of contentious matters. In 2017, Peter and Andrew acted for the subsidiary of a Singapore Exchange Listed company and obtained judgment for USD27 million in one of the first reported and publicised SICC cases.
We have successfully represented local and foreign listed companies, MNCs, SMEs and private individuals. Our results-driven approach has earned our clients' trust and confidence in delivering commercially practical solutions.
Arbitration
We have an established alternative dispute resolution practice. Having worked on complex cases, our lawyers are well-equipped to handle both domestic and international arbitration work.
Our lawyers are also experienced in mediation, adjudication and expert determination matters.
Private Client Disputes & Advisory
Our lawyers have gained a good reputation acting in cases involving mental capacity issues. In particular, our lawyers were involved in a case spanning almost three years acting for the litigation representative of an elderly woman suffering from dementia with an estate worth over S$40 million against an unscrupulous ex-tour guide from China. This case gained widespread local media attention and is heavily cited in local articles, publications and even parliamentary debates discussing issues related to mental capacity and elderly abuse in Singapore.
Our lawyers have also acted in estate disputes involving significant assets in multiple cross-border jurisdictions and contentious family matters. We regularly advise high net-worth individuals on estate, trust and succession planning matters involving cross-border assets.
Business Fundamentals
Our corporate practice provides our clients with comprehensive services as we regularly advise on the setting up businesses in Singapore and general corporate and commercial transactions. Our lawyers are well equipped and experienced to advise on structuring, negotiation and documentation required for our clients.
For more information about our firm and expertise, please visit our website at http://www.pdlegal.com.sg/ and/or http://www.pdlegal-maritime.com.sg/.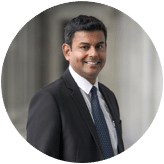 Peter Doraisamy
Managing Director
Peter Doraisamy LLC
Peter Doraisamy is the founding partner and Managing Director of Peter Doraisamy LLC. Peter has, over 18 years of practice experience as counsel, developed proficiency in the conduct of complex cases covering an eclectic mix of practice areas. Peter has litigated at all levels of the Singapore Courts including the Singapore International Commercial Court. He is regarded by clients as a practitioner with excellent commercial acumen, able to find favourable outcomes in difficult cases.
Formerly Head of Disputes at the Singapore office of a US-based international law firm, Peter founded the firm in 2017 to continue pursuing his passion for the practice of law and to make a difference in his clients' lives.