Employee Self-Service
Self service supported through multiple channels to enable employees to manage their personal and work information, submit & track timesheets, leave requests and expenses. The solution also enables managers to get notified and approve employee requests.
Field Engineering
Enables field visits to be undertaken using a Tablet application, that supports viewing & capturing information and images.It also enables delegating field visits to other engineers and viewing itinerary reports.
Group Finance
Financial Performance Dashboard provides detailed analysis on the Financial Performance of the company like Revenue, EBITDA, Net Income, Backlog Revenue and etc. This dashboard provides an analysis on Entity Group Level and Individual Entity also. About 100 KPIs are used in this dashboard.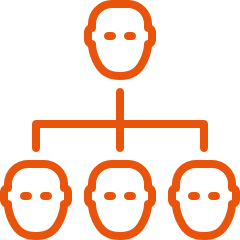 Workforce Management
Easy to use web based excel like resource planning module. Project specific resource plan helps disciplines manage their requirements and allocation based on availability, work profile, skills. The system highlights loading information in easy to understand Gantt chart format.
Digital Boardroom
Give executives a complete, near real-time view of company situations and key figures across departments - and foster trust among leaders . Improve decisions by accessing accurate information, answering ad hoc queries, and analysing alternatives and implications . Simplify the boardroom process by reducing preparation time and offline topics - and use collaboration tools to leverage expert knowledge
Digital Analytics
Data insights from both Structured Data and Unstructured data
Actionable Metrics for improving operations and increasing sales
Predictive rather than reactive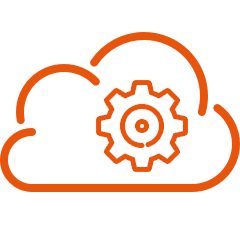 Cloud System Advisory
Plan, design, and architect platforms and software related to cloud, including project management and strategic planning for enterprise architectures and cloud reference architecture. Assess the compute, storage and network environments and prepare the roadmap on the migration to cloud solutions.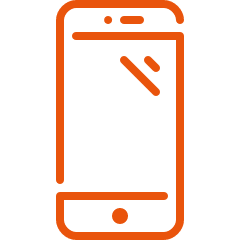 Digital Mobile
Mobility solutions covering smartphones, tablets, IoT / connected

 

devices and wearables
Mobile application porting and migration
Architecture, design and performance consulting for mobile applications
Travel Management
One stop application to manage employees travel schedules. The application automates the complete travel workflow. It also provides a dashboard to the business units to monitors and also helps in saving time and money.
Performance Assessment Management System
Integrated Performance Management system covering enhanced requirements for complex employee appraisal management requirements. Integrated with Oracle eBusiness suite, the solution renders role based access to Employees, Managers and final appraisers on handing the objective to appraisal cycle in a clear and transparent manner. The HR administrators have a real time view of the appraisal progress and can manage specific exceptions and transactions in lieu of the Manager.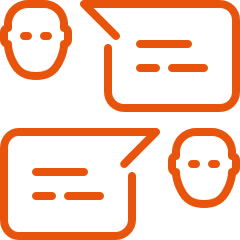 Q&A Bot
The natural language processing technology embedded in the bot enables it to not only understand the words, but also the users intent. The Q&A bot is virtual assistant that can be used in many use cases , sends reminders, 24*7 availablity, provides analytics and analytics for improved decision making.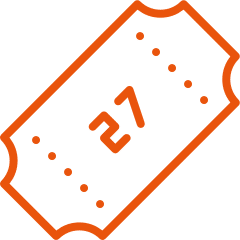 Issue Tracking System
Issue tracking system manages and maintains lists of issues as required. As part of our process automation endeavour for customer support we use this system for creating, updating and resolving tickets reported by customers and internal employees. This issues tracking system seamlessly helps in collecting patterns and historical trends for quick resolution of similar issues in the future.
Survey Management
Enables corporate users to quickly configure a survey with relevant questionnaire and weightage and release for end user consumption. The solution is integrated with an intelligence dashboard that provides deep insights on the survey outcome and status
Employee Tracking/Locator System
Integrated with Enterprise HR systems, the solution provides tracking of all Employees and contractors across multiple dimensions (Current location, Geo tagged location, Travel location, Mobile Location, Swipe Location etc. Employee administrators can easily send mass alerts and company specific information to all or target employees in real time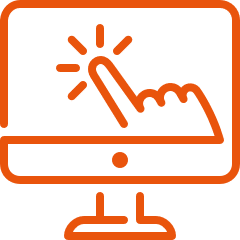 Digital Consulting and Advisory
TE4B is a leading boutique consulting firm, providing a range of consulting, advisory, strategy engagements for our clients both in India and across the globe.
We provide management consultancy for technology led business change programmes (e.g. ERP, Big Data & Analytics, Cloud, Mobility). Our team of subject matter experts understand your business objectives, develop practical strategies and implement them to your satisfaction.
UI/UX Consulting
Our UI/UX designers, usability specialists, and analysts take an emotionally balanced human-centered approach to deliver top-notch design solutions where the primary focus is not just improving usability but make it delicate and elegant as well. So understanding how users will interact with your product is the foundation of our UI/UX design and development services while maximizing user engagement and satisfaction.
ERP Implementation (Applications)
Consulting, Implementation, Audit and Maintenance services across Oracle eBusiness Suite. Ready to use template driven audit questionnaires reduce the turnaround time for build and as is understanding life cycle.
Cloud Infrastructure Services
Service Management and Service Delivery of Cloud IaaS / PaaS Managed Services and ongoing delivery and capacity level optimization on compute and storage.  Manage and maintain uptime and service levels as required.